Products & Services
EMC Solution Services
EMC testing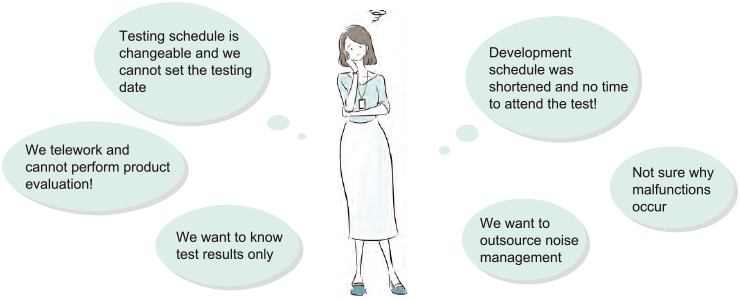 KITAGAWA's EMC Testing services Point
1
Measurement system covers up to 40GHz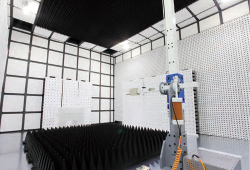 Half anechoic chamber
+ Absorber (Floor surface)
The system measures up to 40GHz, suitable for new generation of high-speed communications and IoT.

KITAGAWA's EMC Testing services Point
2
Shielding effect evaluation test for materials
Our EMC center is capable of measuring for shielding evaluation conforming to MIL-STD-285 (US) and NDS C0012 (JP) standards and suitable for evaluating shielding materials and metal cabinets.
EMC compliance tests・Noise level confirmation
We carry out a wide range of EMC tests, from issuing test reports with a VLAC marking, usable for VCCI and CE certifications, to confirming noise level.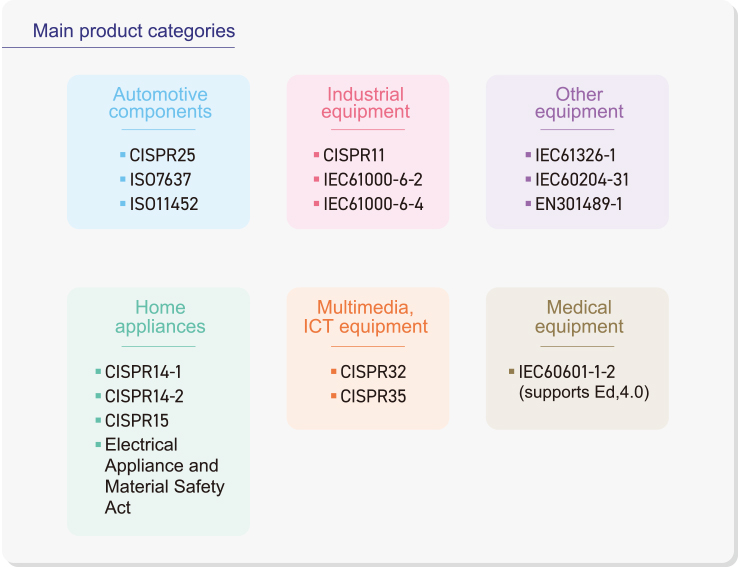 Testing services on demand
For customers who need EMC testing/measurement but have no time to attend the test due to many reasons, we offer testing/measurement services on demand.
Customers are able to stay at the office and receive test results and/or have meetings through the Internet in real time. Compliance testing, noise level confirmation and noise management consulting are available.
Inquiry form for EMC solution services
Please use the following form for asking our EMC solution services, EMC centers and/or the technical details.
If you are a website member, you can easily ask inquiry after Login.
EMC technical support services

On-site lectures on EMC basics, technical trends, and management are available. Latest EMC standard information and demonstration how to lower noise are included. At your site, we will disassemble real products and propose a solution. Traveling exhibitions of our components are also available.

We can support you with on-site EMC management, noise measurement using a 3D visualization device, on-demand testing/measurement and joint R&D.

Measurement system covers up to 40GHz
Various testing is available for characteristic evaluation of shielding materials, certification acquisition, noise level confirmation, noise management etc.