Products & Services
EMC Solution Services
Shield room 2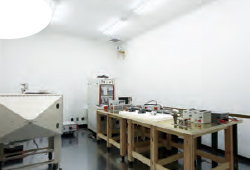 Shield room 2
For Automotive EMC standards
EMC tests for in-vehicle components can be conducted.
The shield room can handle various immunity tests for in-vehicle component standards such as BCI tests, transient voltage tests etc.
Facility specifications of Shield room 2
Dimensions
Power supply capacities (voltage and current)
Note
4.2×6.7×3.4 (H) m
Door dimensions: 1.5 (W)×2.0 (H) m
AC single-phase 2-wire: 1–300V (50/60Hz, 9kVA)
AC three-phase 3 and 4-wire: 1–480V (50/60Hz, 9kVA)
AC single-phase 3-wire: 100/200V (50/60Hz, 6kVA)
DC: 1–60V (60A)
Mobile monitoring camera×1
Water supply and drainage are available.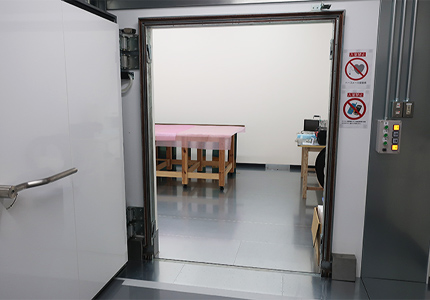 Carry-in entrance
Reservation status for Shield room 2
For detailed measurement types and items, please fill the form below and send us, or contact us at
TEL +81-568-88-7999.
The reservation status can be checked at our Google Calendar.
Please use other browsers than "Internet Explorer", since it does not support the Google Calendar.
Inquiry form for EMC solution services
Please use the following form for asking our EMC solution services, EMC centers and/or the technical details.
If you are a website member, you can easily ask inquiry after Login.
EMC center's other testing rooms