Products & Services
EMC Solution Services
EMC center facilities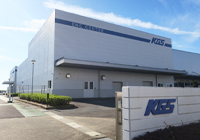 Various EMC solution services are available such as technical seminars, EMC management consulting and testing.
EMC Center Features
Large and high-current equipment measurement
Anechoic chamber 1 (10m) has a power (CVCF) up to 30kVA and is furnished with a turntable of 3m diameter with the maximum load of 3t.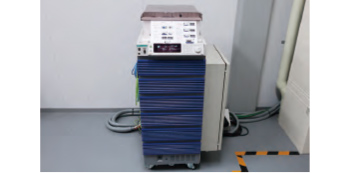 PCR-30000WE2R from Kikusui Electronics Corp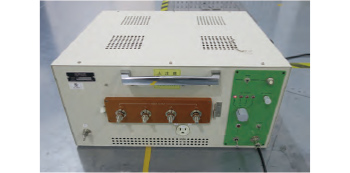 AMN TNW-244F2 from Kyoritsu Technology
Regeneration function: 100 %, No time limit
PCR-30000WE2R employs an inverter system with no time limit for reverse power flow achieving max. of 100 % reverse power flow.
Measurement system covers up to 40GHz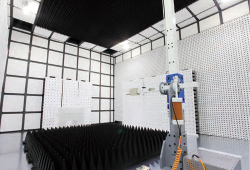 Half anechoic chamber
+ Absorber (Floor surface)
The system measures up to 40GHz, suitable for new generation of high-speed communications and IoT.

Harmonic currents & Flicker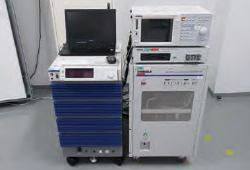 KHA3000/LIN3020JF/PCR4000LE
from Kikusui Electronics Corp
Harmonic currents and flicker are measureable for equipment of 16A or more, single-phase and three- phase.
Harmonic currents
Flicker
IEC61000-3-2
IEC61000-3-12
IEC61000-3-3
IEC61000-3-11
Max. current: 40A
Max. current: 20A
Low frequency radiated emission measurement
Our EMC center is capable of taking measurement of magnetic field at 30MHz or lower and exposure test to human body (1Hz–400kHz).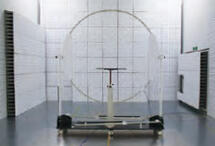 Large loop antenna (φ: 2m)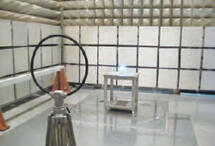 60cm loop antenna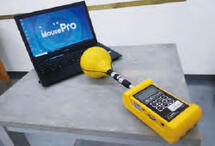 Exposure to human body
(Tester: Narda ELT-400)
CISPR 25 Ed. 4.0, HV-AN equipped
Capable of measuring for CISPR 25 Ed. 4.0:2016
Our center is a certified laboratory of VCA (Vehicle Certification Agency),which is an accreditation organization in UK.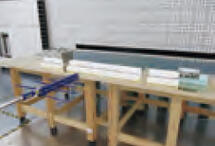 Examples of measurement results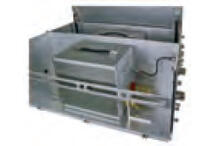 Artificial network (HV-AN)
and a shield box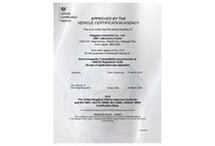 VCA certificate
Measurement support classes
Radiated disturbances (150k–250MHz), measurable class: 1–5
Conducted disturbances, Voltage method ((10k) 150kHz–108MHz), measurable class: 1–5
Conducted disturbances, Current probe method ((10k) 150kHz–245MHz)
Supports to Voltage method, Current probe method and ALSE method
Examples of measurement results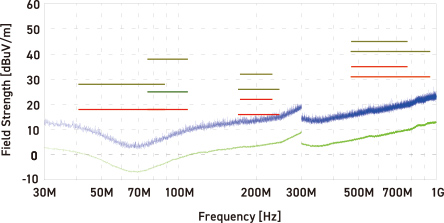 Peak/Average measurement limits (30M–1GHz, RBW: 120kHz)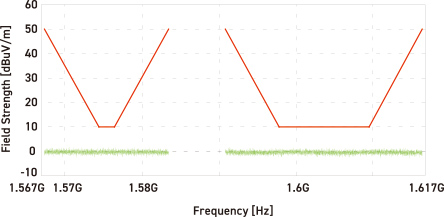 Average measurement limits (GPS band, GLONASS band)
Testing equipment for in-vehicle components according to various standards of carmakers
Our equipment can handle EMC tests according to various standards of carmakers, as well as conforming to international standards.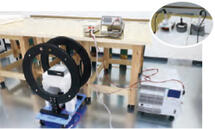 Various magnetic field immunity tests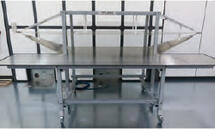 Tri-Plate test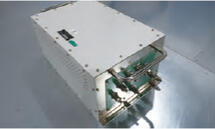 Low-impedance LISN
(TNW-1708, Kyoritsu Technology)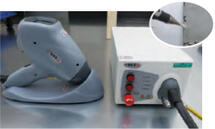 Electrostatic test,
supporting micro-gap discharge
Antennas for various close proximity
radiation tests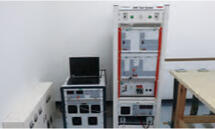 ISO 7637 Transient pulse generator
Exhaust system
An exhaust system has been equipped in Chamber 1 (10 m), which is capable of EMC testing for internal combustion engine systems of machines and vehicles such as construction and civil engineering machinery, agricultural and forestry vehicles, motorcycles etc.
Testing while the turntable is rotating is not allowed.

Facility specifications
Exhaust capacity
Approx. 1,000㎥/ h
Floor's max. load weight
3 tons
Carry-in entrance
2.5×2.5(m)
Water supply and drainage system
A water supply and drainage system is available in Anechoic chamber 1 (10m), Anechoic chamber 3 and Shield room 2 (No. 3 and 2 are for in-vehicle component standards).

Shield evaluation
Shield material is essential for noise management. The center can handle shielding effect measurements for materials.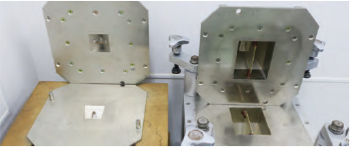 KEC method (Magnetic and electric field)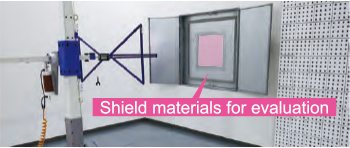 IEEE Std 299 NDS C 0012B MIL-STD-285 compliant