Plastic Fasteners
Cable clamps (reusable)
Feature
Easy cable bundling with the saddle
Specification
List
Mounting methods
Snap, (Hole diameter φ4.8 +0.2 0)
Flammability
UL94V-2 recognized product
Mounting direction
From top
Feature
UL1565 recognized product
Description
UL1565 recognized product

3DPDF
You can download the 3D PDF.
Please contact us for 3D PDFs with different part numbers.
Please see here when using it.

About viewing 3D PDF
When you open a PDF that contains 3D content, you'll see a yellow bar at the top with the message "3D content is disabled."
Please enable the function to view.
To enable 3D content in the current document
Click the Options button and then select an appropriate option:
Trust this document one time only
Trust this document always
To enable 3D content permanently:
Go to Edit > Preferences > 3D & Multimedia and then select the Enable playing 3D content checkbox.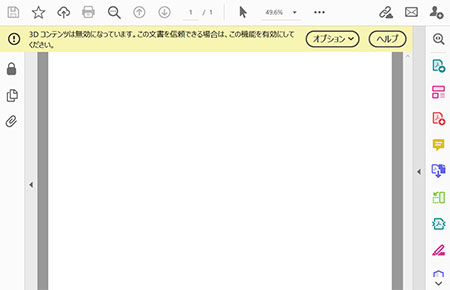 Part No. list
You can download a drawing and a test report,
add an sample to Sample Request Box per part number.
Part No.
Width(Outer diameter)
(mm)
Height(Outer diameter)
(mm)
Panel thickness
(mm)
Download Data
Sample Request
WS-1NS
16.5
15.2
0.5 ~ 2

Please ask

WS-2NS
16.5
20.4
0.5 ~ 2

Please ask

WS-2NS-L
16.5
20.3
2.3 ~ 4.1

Please ask

WS-3NS
16.5
29.4
0.5 ~ 2

Please ask

WS-4NS
16.5
37.3
0.5 ~ 2

Please ask
Product Inquiry
Please send us your inquiry from the query system regarding product and technical matter about it.
Suggestion of selection guide of expected Cable Clamp (Re-use Clamp) is also available.
If you are a website member, you can easily ask inquiry after Login.