Products & Services
EMC components (Noise suppression)
Our EMC components effectively suppress electromagnetic noise which has adverse effects on electronic devices and human health.
We can assist you to select suitable products and solutions from filtering, grounding and shielding technologies.
We also offer device measurement services supporting your EMC design process.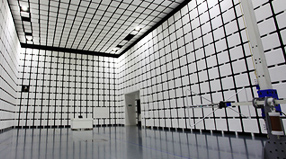 KGS assists you in solving problems which occur during R&D.
EMC technical seminars
EMC management support (consulting)
EMC testing

The video shows how to use EMC components.